Breakfast & Science Seminar 32
Date and time: Tuesday March 28th, 2023 – 9:30 to 11:00 CET
Location:  Virtual on Zoom and on-site CIBM Seminar Room, EPFL campus, 1015 Lausanne.

Program
09:30 – 10:30  Music against aging and mild cognitive impairment, results from two randomized controlled trials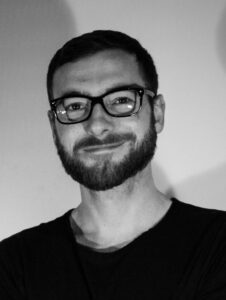 Damien Marie,
Research Staff Scientist and MRI Technician, CIBM MRI UNIGE Cognitive and Affective Neuroimaging Section
Abstract
Aging is associated with brain atrophy and cognitive decline, impacting cognitive functioning and daily living, but cognitive training can boost or maintain cognitive and brain functions. Cognitive training interventions are mostly administered on a computer and in a lab setting. Yet, everyday life activities, like musical practice or physical exercise that are complex, variable, and motivating, might be more successful at inducing transfer effects to different cognitive domains. This talk will summarize the main results from two randomized controlled trials evaluating the longitudinal effects of such interventions based on MRI and psychometric testing (see protocol publications, James et al. 2020, 2023). Train the Brain with Music (TBM) study is an international collaboration between Geneva (UNIGE, EPFL) and Hanover conducted in 150 healthy older adults between 2018 and 2022, following a Lead Agency subside, comparing active musical practice (piano) with listening (musical culture intervention) over 1.5 years (1 year of intervention). Countervail cOgnitive impairment (COPE) is an ongoing pilot study evaluating the efficacy of musical practice (tongue drum) vs. psychomotor exercise over 6 months against mild cognitive impairment, a state between normal aging and dementia, with a minor age-related loss of cognitive that does not impact daily life functioning. We compare two groups of patients with a group of healthy older adults (16 per group). This collaboration follows an Alzheimer Schweiz funding and involves memory clinics from HUG, CHUV, researchers and therapists from UNIGE, Haute école de santé, Haute école de travail social and Haute école de musique de Genève.
About the Speaker
Damien MARIE holds a BSc in Biology and an MSc in Neuroscience and Health Imaging from the University of Caen Normandy (2005-2010 respectively). He obtained his Ph.D. about hemispheric specialization for language from the University of Bordeaux in 2013, and then performed two 2-year post-doctoral stays, in 2014 at the Aix-Marseille University, on baboon MRI and later in 2016 at the University of Geneva on Dyslexia. Since 2018, Damien has been working with the Haute école de santé de Genève, conducting randomized controlled trials testing the efficacy of music interventions in the framework of lifespan cognitive development and neuropathology. Damien joined the CIBM MRI UNIGE Cognitive and Affective Neuroimaging Section in 2021 as Research Staff Scientist and MRI technician at the Brain and Behavior Laboratory (section head Prof. Dr. Med. Patrik Vuilleumier). He now works on neurological functional disorders, historically known as hysteria conversion disorders, and the development of new 7T MRI protocols in Campus Biotech with Dr. Frédéric Grouiller.
---
10:30-11:00  CIBM news and networking  
Seminar Chair
Frédéric Grouiller
MRI Operational Manager, Research Staff Scientist, CIBM MRI UNIGE Cognitive and Affective Neuroimaging Section