Resources & Equipments
The following resources and equipment are available at CIBM: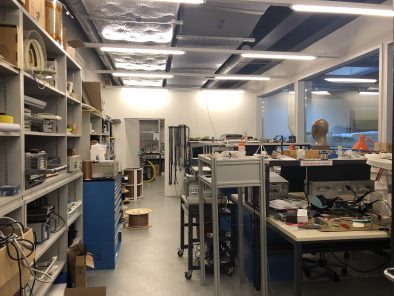 Fully equipped RF lab, providing CIBM-wide supporting RF coil infrastructure and electronics support for the entire region.
Neurochemistry Laboratory
EMXnano Key specifications:
Operating frequency: X-Band
Microwave power:  100 mW
Concentration sensitivity: 50 pM
Field sweep range: 7000 G
Field homogeneity: 50 mG over sample volume
Field stability: 10 mG/h
Sweep resolution (field and time): 250.000 points
Reference standard: Integrated and motorized
SpinCount: Concentration determination
SpinFit: Spectrum simulation and fitting
Accessories:
Liquid N2 variable temperature unit: 100 –475 K
Liquid N2 finger Dewar: 77 K
UV irradiation system
Flat/Tissue/Flow-through cells
Bruker Xenon Software:
Integrated acquisition and processing software
EPR Quantification Package with spin-trap library
Applications
Biology & Medicine
Oxidative Stress/redox chemistry (spin labeling/trapping, nitric oxides, ROS & RNS),
antioxidant capacity
Membrane proteins and IDPs,
Metallo-enzymes,
RNA, DNA
Industry
Drug, food and beverages science
Oxidative stability,
antioxidant capacity,
Photo/oxidative degradation
Electroencephalography (EEG)​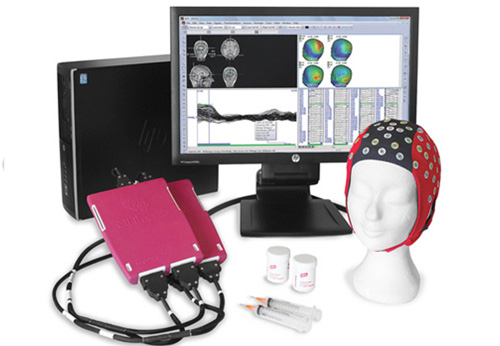 Multiple and modular EEG amplifiers for high-density EEG, hyperscanning, and mobile applications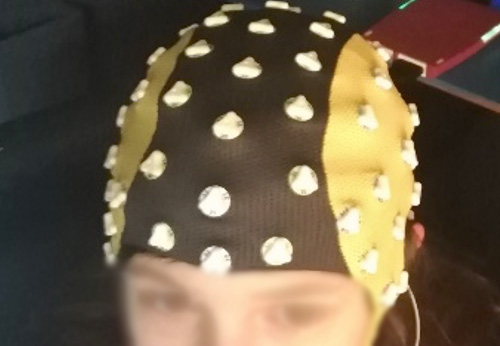 Actively shielded Ag/AgCl gel electrode caps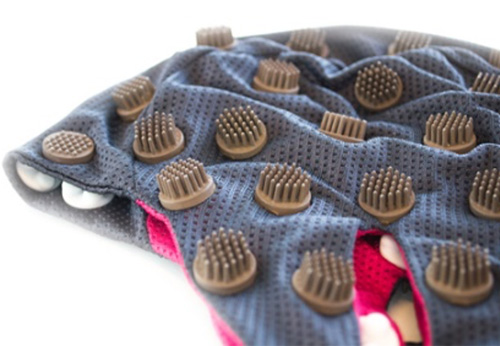 Transcranial Magnetic Stimulation (TMS)Magstim Rapid2 and Bistim systems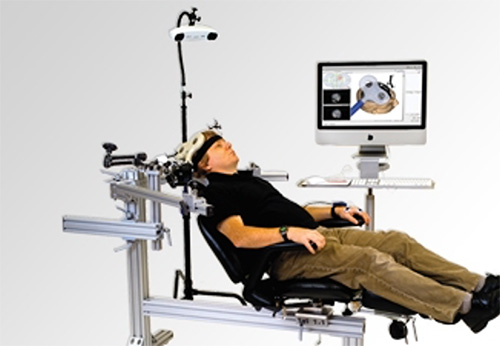 Coil positioning and neuronavigation systems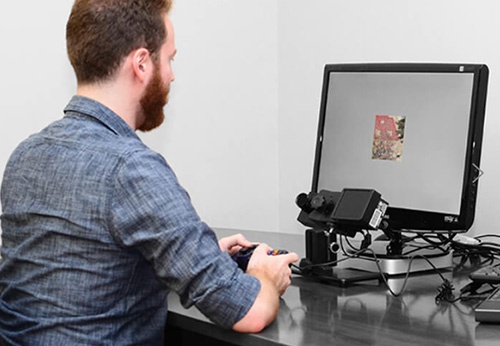 Desk-mounted and head-mountedeye-tracking and pupillometry system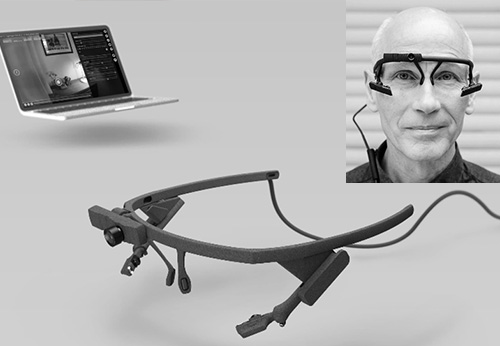 Mobile eye-tracking and pupillometry systems
Human Magnetic Resonance Imaging (MRI)
First of its kind scanner for humans, with active-shielding, ultra-short magnet length designed for human clinical research, complemented with a patient suite to accommodate human subject volunteers. 
Magnet: Magnex Scientific 7 Tesla / 680 mm Bore. Active shielded. Ultra short length. Zero boiloff magnet

Cryostat length: 2200 mm

Cryostat diameter: 2700 mm

Cryostat weight (excluding cryogens): 28 Tonnes approx.

Nominal operating current: 192 Amps

Energy stored: 39.3 MJ

Console: Siemens
Additional related infrastructure:
Human volunteer subject preparation room (volunteers and outpatient research subjects) with two beds and space for related interventions.
Software: BrainVoyager
Magnet: Siemens Prisma Tesla. TIM System (Total Imaging Matrix). 600 mm Bore
Cryostat length: 2130 mm
Console: Siemens
Software: Mango
Magnet: Siemens Prisma fit 3 Tesla, research enabled system, 600mm bore
Available equipment:
Coils: 64ch head coil, neonate 16ch head coil and standard Siemens coils for specific body regions
Full fMRI setup : long range eye-tracking, E-prime task system, inside MRI Audio system
Full Bore-Width LCD screen with 120Hz image refresh rate
Physiological data acquisition : Biopac system with Acknowledge software
X-Nuclei imaging and spectroscopy system with coils (19F, 31P, 23Na)
Software: Mango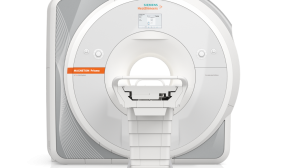 Magnet: Siemens Healthineers MAGNETOM Prisma Fit 3 Tesla, 600 mm bore
Gradients: XR 80/200
Coils: Head/Neck 64, Head 32, Head/Neck coil 20, Spine 32, Body 30, Body 18
Software: XA30
Available equipment:
Eye-Tracker Eye Link 1000 Plus
Physiological data acquisition (Biopac system): pulse, respiration, electrodermal activity, tri-axial accelerometers, force transducer, …
MR-compatible audio system: Sensimetrics S14 and MR Confon
Response Devices (Current Designs): 4 buttons, 5 buttons, Tethyx joystick, trackball, hangrip.
Optical microphone Sennheiser
MRC 12M camera
MSA Thermal Stimulator
LCD BOLDscreen 23
MR compatible EEG (BrainAmp MR)
NIRS Artinis
Software:
Matlab, E-Prime, Cogent, Psychtoolbox, PsychoPy
OpenNFT, OpenVibe
Additional related infrastructure:
Behavioural Room
Parallel Testing Room
Animal Magnetic Resonance Imaging (MRI)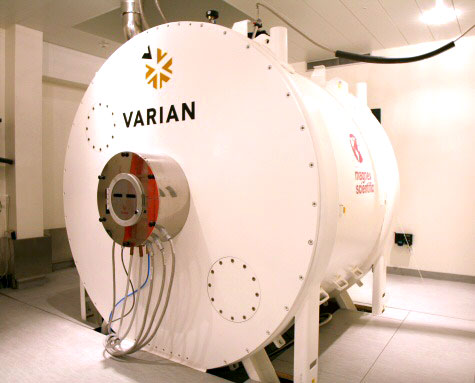 The 9.4 Tesla/31 cm active-shield (AS) magnet is the first ultra-wide bore 9.4 Tesla horizontal bore magnet for biomedical imaging research in continental Europe. The picture shows the magnet in its final position, ramped to field and shimmed to 2.8ppm over 14cm dsv. The system is mainly used for rodent MR investigations. The operating console was provided by Varian Inc. (Palo Alto, CA).
31cm horizontal bore animal MR scanner with adjacent animal preparation room to ensure good physiology during the scans, dedicated to rodent studies.
Magnet: Magnex Scientific 9.4 Tesla / 310mm Bore. Actively Shielded Magnet System
Length of cryostat: 1900 mm
Diameter of cryostat: 2380 mm
Nominal operating current: 181 Amps
Energy stored: 13.6 MJ
Console: Varian Inova
Software: LCModel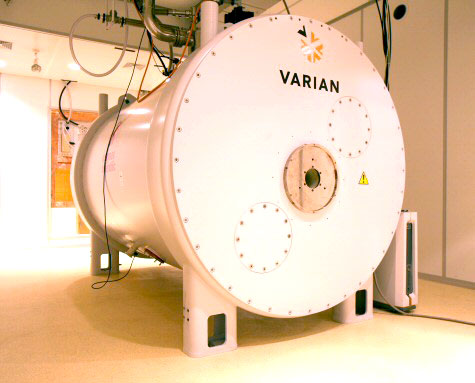 Ultra-high magnetic field and ultra-strong gradients open the way for high spatial resolution MRI, exquisite functional and diffusion contrasts, and high resolution spectroscopy.
26 cm horizontal bore animal MR scanner (one of four comparable magnets in the world), complemented with a full suite of animal physiology support for anesthesia and surgical preparation, as well as bench experiments.
Magnet: Magnex Scientific 14.1 Tesla / 260mm Bore.
Gradient system: 1 T/m strength / 120 mm Inner Diameter
Console: Bruker BioSpec
Software: ParaVision®
Additional related infrastructure:
Physiology support for experiments related to animal imaging experimentation providing support for:
The preparation of the rodent
Monitoring of physiology to ensure proper physiological parameters during the scan
Compliance with ethical rules
Positron Emission Tomography (PET)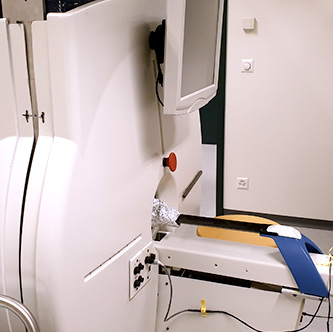 CIBM owns an avalanche photodiode (APD) PET scanner situated adjacent to the animal MRI of CIBM-AIT, ideal for investigators wishing to complement their rodent MR studies with PET measurement. All isotopes that can be produced off-site and transported to the CIBM can be measured. Physiology support is assured through the infrastructure of CIBM-AIT.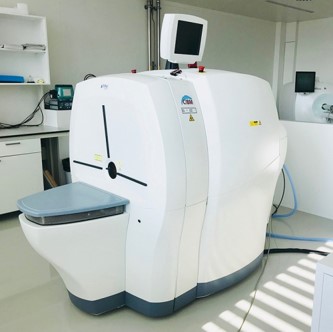 The (PET/SPECT/CT) Triumph is an all-digital trimodality system and provides you with the ability to visualize and quantify biological processes in small animals (e.g. mice, rats, small rabbits).
The PET subsystem is based on Avalanche Photo Diode (APD) technology which offers superior image contrast and a reconstructed resolution of less than 1 mm. Gating can be performed on cardiac cycle, respiration and user-defined inputs. The Field Of View (FOV) of the PET is 8 cm.
The SPECT subsystem exploits the proven performance of Multiplexed Multi-Pinhole (MMP) SPECT and the high intrinsic spatial and energy resolutions (1.6 mm) of the solid-state Cadnium Zinc Telluride (CTZ) detector technology. FOV of the SPECT is adjustable thanks to helical scanning. The SPECT subsystem can detect conventional radioisotopes such as I-125, Tc-99m, I-123, In-111, Lu-177, Re-188.
The XO-CT subsystem is equipped with an advanced digital X-ray detector technology and has the flexibility to perform a wide range of scans up to rat wholebody. The reconstructed resolution can be down to 80 µm.
Multiple beds are available to scan single animals and up to 3 mice per scan. Equipment of the lab also permit to work in Specific Pathogens Free (SPF) conditions.
The software Vivoquant (Invicro) allows coregistrations of the modalities and analyses.
In 2016 the CIBM scanner was relocated to a new building in a new preclinical Imaging Platform affiliated to the Faculty of Medecine. This relocation offers researchers the possibility to combine PET/SPECT/CT imaging with other modalities such as MRI and optical Imaging in a Specific Pathogen Free environment