The following resources and equipment are available at CIBM:
Electroencephalography (EEG)
Human Magnetic Resonance Imaging (MRI)
Magnet: Siemens Prisma fit 3 Tesla, research enabled system, 600mm bore
Available equipment:
Coils: 64ch head coil, neonate 16ch head coil and standard Siemens coils for specific body regions
Full fMRI setup : long range eye-tracking, E-prime task system, inside MRI Audio system
Full Bore-Width LCD screen with 120Hz image refresh rate
Physiological data acquisition : Biopac system with Acknowledge software
X-Nuclei imaging and spectroscopy system with coils (19F, 31P, 23Na)
Magnet: Siemens Prisma Tesla. TIM System (Total Imaging Matrix). 600 mm Bore
Cryostat length: 2130 mm
Console: Siemens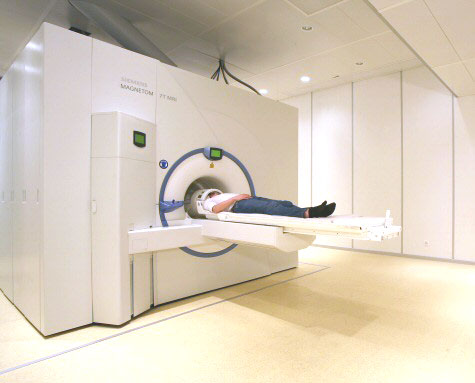 First of its kind scanner for humans, with active-shielding, ultra-short magnet length designed for human clinical research.
Magnet: Magnex Scientific 7 Tesla / 680 mm Bore. Active shielded. Ultra short length. Zero boiloff magnet

Cryostat length: 2200 mm

Cryostat diameter: 2700 mm

Cryostat weight (excluding cryogens): 28 Tonnes approx.

Nominal operating current: 192 Amps

Energy stored: 39.3 MJ

Console: Siemens
Animal Magnetic Resonance Imaging (MRI)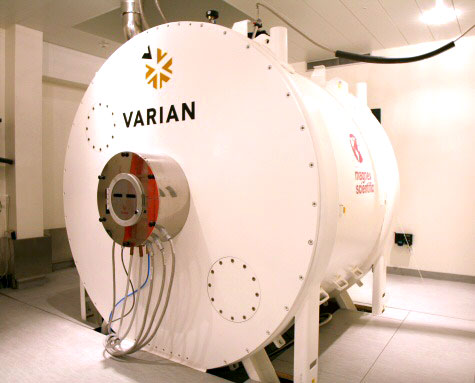 The 9.4 Tesla/31 cm active-shield (AS) magnet is the first ultra-wide bore 9.4 Tesla horizontal bore magnet for biomedical imaging research in continental Europe. The picture shows the magnet in its final position, ramped to field and shimmed to 2.8ppm over 14cm dsv. The system is mainly used for rodent MR investigations. The operating console was provided by Varian Inc. (Palo Alto, CA).
Magnet: Magnex Scientific 9.4 Tesla / 310mm Bore. Actively Shielded Magnet System
Length of cryostat: 1900 mm
Diameter of cryostat: 2380 mm
Nominal operating current: 181 Amps
Energy stored: 13.6 MJ
Console: Varian Inova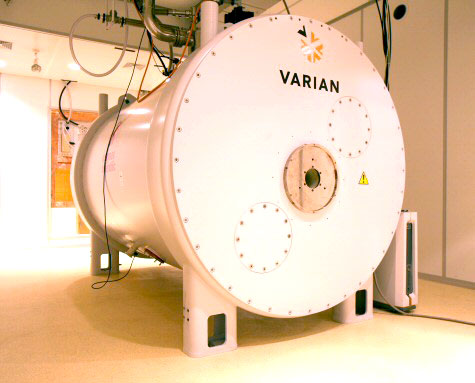 Ultra-high magnetic field and ultra-strong gradients open the way for high spatial resolution MRI, exquisite functional and diffusion contrasts, and high resolution spectroscopy.
Magnet: Magnex Scientific 14.1 Tesla / 260mm Bore.
Gradient system: 1 T/m strength / 120 mm Inner Diameter
Console: Bruker BioSpec
Positron Emission Tomography (PET)