Breakfast & Science Seminar 33

Date and time: Tuesday April 25th, 2023 – 9:30 to 11:00 CET
Location:  Virtual on Zoom and on-site CIBM Seminar Room, EPFL campus, 1015 Lausanne.

Program
09:30 – 10:30  The Cardiovascular Complications of Sport: Opportunities for Product and Technology Development.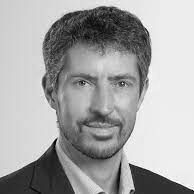 Aaron L. Baggish,
Professor of Medicine and Sports Science, Institut des sciences du sport (ISSUL), Université de Lausanne
Abstract
This presentation will address the key cardiovascular consequences of participation in high-level sports and competitive athletics. An overview of heart disease in athletes will be used to present novel opportunities for the development and application of technology to address unmet clinical and scientific needs. 
About the Speaker
Dr. Aaron L. Baggish is the founder and Emeritus Director of the Cardiovascular Performance Program (CPP) at the Massachusetts General Hospital in Boston, MA, USA. The CPP, an affiliate of Harvard Medical School, was the United States'
first program designed to provide comprehensive cardiovascular care to elite and recreational athletes. He is now professor of medicine at the University of Lausanne's Institut des sciences du sport (ISSUL) and chief of sports cardiology at the Centre Hospitalier Universitaire Vaudois (CHUV).
Dr. Baggish is currently a fellow of the American College of Cardiology and a fellow and Board of Trustees member of American College of Sports Medicine. He has served as medical director for the BAA Boston Marathon and cardiologist/team physician/medical consultant for numerous organizations including the World Anti-Doping Agency (WADA), FIFA, FIFPro, National Football League (NFL) Player's Association, Major League Soccer (MLS) Player's Association, US Olympic/Parolympic Training Centers, US Soccer, US Rowing, New England Patriots, Boston Bruins, New England Revolution, and numerous American colleges and universities. 
Dr. Baggish's research interests include exercise-induced cardiac remodeling, preparticipation screening / sudden death prevention, high performance physiology, performance enhancing substance use, and exercise dose and clinical outcomes. He has received research funding from the National Institutes of Health, the US Department of Defense, the American College of Sports Medicine, the American Medical Society for Sports Medicine, and the NFL Players Association. He has published more than 300 original peer reviewed research articles and numerous invited reviews, editorials, and book  chapters and serves on the editorial boards of multiple journals including Circulation and Medicine & Science in Sports and Exercise.
---
10:30-11:00  CIBM news and networking  
Seminar Chair
Matthias Stuber
Head, CIBM MRI CHUV-UNIL Translational MR Imaging Section