Breakfast & Science Seminar 30
The 30th of the Breakfast and Science Seminar Series, the first of the 2023 series, will be hybrid – both virtual and on-site.
Date and time: Tuesday January 31st, 2023 – 9:00 to 10:30 CET
Location: Virtual on Zoom and on-site CIBM Seminar Room, EPFL campus, 1015 Lausanne.

Program
09:00 – 09:15 Welcome & Introduction
09:15 – 10:00 Systemic and Central Nervous System Oxidative Stress interplay with inflammation in a rat model of Type C Hepatic Encephalopathy – brothers in arms?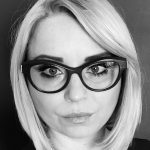 Katarzyna Pierzchala,
Research Staff Scientist, Neurochemistry Lab manager, CIBM MRI EPFL Animal Imaging and Technology Section
Abstract
 Oxidative stress is a natural phenomenon in the body. Under physiological conditions intracellular reactive oxygen species (ROS) are normal components of signal transduction cascades, and their levels are maintained by a complex antioxidants systems participating in the in-vivo redox homeostasis. ROS are critical for hippocampal synaptic plasticity (learning and memory, including long-term potentiation (LTP)). Increased oxidative stress is present in several chronic diseases and interferes with phagocytic and nervous (neurodegeneration, aging/disease-related impairment, and long-term depression (LTD)) cell functions, causing an up-regulation of cytokines and inflammation. Hepatic encephalopathy (HE) occurs in both acute liver failure (ALF) and chronic liver disease. Increased blood and brain ammonium has been considered as an important factor in pathogenesis of HE and has been associated with inflammation, neurotoxicity, and oxidative stress. The relationship between ROS and the pathophysiology of HE is still poorly understood. Therefore, sensing ROS production for a better understanding of the relationship between oxidative stress and functional outcome in HE pathophysiology is critical for determining the disease mechanisms, as well as to improve the management of patients.
Click here to know about the speaker
---
10:00-10:30  CIBM news and networking  
Seminar Chair
Bernard Lanz, 
Research Staff Scientist, 14.1T MRI Operational manager,
CIBM MRI EPFL Animal Imaging and Technology Section